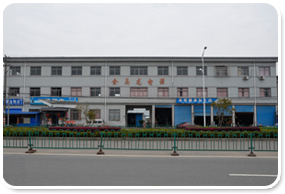 Ningbo Jinmalong Electrical Appliance Factory is located in Dongqiao industrial area,Yinzhou,Ningbo,Zhejiang, blessed with excellent conditions with beautiful environment, convenient transportation, advanced communications. The factory relys on modern port - Beilun port and is close to Lishe International Airport and Hangzhou-Ningbo Expressway.
The factory has 20 years of history specializing in metal and plastics stamping parts and the micro synchronous motors including 49TYJ 2.5 rpm, 5 rpm, 12 rpm, 15 rpm, 33 rpm, 45 rpm, 60 rpm series which are widely used in the Bonanza fans, heaters, steering antennas, washing machines, dishwashers, air conditioners, microwave ovens, electric ovens. The products not only have won the favor of domestic enterprises, but also have been exported to the Europe, United States, Australia, South Korea and and other countries and regions.
The factory covers an area of 12000m2, possess of advanced production equipment and manufacturing processes and variety of testing equipments, measuring instruments . The factory adopts international advanced quality management system to improve the level of management and ensure quality of products.